Real life offers inspiration when we least expect it. That moment can also be awkward, especially if you forget to mention one crucial distinction between you and a psychopath: the word writer.
A service person comes to your home. While you're watching her — yes, a woman — do her job, a brainstorm strikes you out of nowhere; it rounds first base, second, and third, and charges at full speed for home plate. But you need more information to flesh out the idea, mentally draft the story from beginning to end to see if the premise has merit.
So, you drill her with questions, lots of questions, dark probing questions, and then you feel like you have to explain, but you're so focused on the story — the story is all that matters — you blurt out, "It's for a murder." But you don't expand, so now, this woman who's working in a male-dominant field starts to twitch, flinch, her eyes pleading with your husband to stop you if things take a turn for the worse, her protective posture praying to God that you won't snap right here, right now. Or maybe, she's contemplating whether or not to call the police.
Whatever. You've been down this road before. At the same time, you're not oblivious to the woman's discomfort. After all, you're not a monster. You just need facts, and she's the perfect person to give them to you.
Ah, well, it's not the first time your enthusiasm for murder and body disposal made a stranger squirm. Probably won't be the last, either. No biggie. It's all good.
You continue. "So, in your professional opinion, how long would it take for the flesh to fall off the bones? Oh, wait." You mull over the possibilities. The hook of your story emerges like a phoenix from the deep recesses of your mind, and you try to control the smirk that threatens to expose your dark, grisly thoughts. "Would the bones also disintegrate?"
"Err … umm …" Her work boots shuffle backward a few feet. Nervous laughter takes hold — you know the type, that "he-he," pause, "he-he," pause, followed by a visual gulp. "Do you have somebody specific in mind?"
What a strange thing to say. Obviously, she's never read your books. Bitch. "I'm still workin' out the details." Meh. You write it off to can't-please-everyone and move on. "So, about that flesh, what's your best guesstimate for a time-frame?"
"Ah … well, I worked with a guy once who had to be airlifted to Boston after his skin made contact with … third-degree burns all over his body … it took about five hours."
"Five hours? Hmm, what if I added lye or sulfuric acid?" You weren't really asking, more thinking aloud.
In a tone unfit for human ears, she says, "I'm not sure what that is."
As your eyebrows arch in disbelief, your husband steps in to explain. "If she adds lye or sulfuric acid, the mixture should dissolve the flesh, skull, and whatnot a lot quicker." Something must occur to him, because he whirls toward you. "Babe, wouldn't you need to heat the sulfuric acid?"
That draws your full attention. "Not necessarily. If we didn't kill her first, it'd definitely prolong the torture, but maybe that's a good thing."
He laughs.
You laugh, too. Perhaps a bit harder than you should.
The service woman's stone-cold expression snaps toward your husband and then you, her gaze shifting back and forth before refusing eye contact with either of you.
To break the awkward silence, you say, "Really appreciate you comin' out on a Saturday. You're doin' a great job."
"Thanks." Her rigid shoulders relax a bit. "This was my father's business. After he passed, I left it up to my ex-husband to handle the day-to-day operation, but he screwed me over. So, now, I'm juggling this job with my day job."
Half-tuning her out, this news doesn't surprise you. It's the reason you gave her the work in the first place; you're a sucker for the underdog. To avoid being rude, you pretend that you're unfamiliar with the story. As she rambles on and on about her ex, you retreat to fictionland where you create plot points and milestones for the new premise that has you all fired-up. You can't afford to lose focus. If you do, the plot could slip away. Nothing can get in your way, not now, not while the creative juices are flowing like Niagara Falls.
"Yeah, what a shame." To not appear unsympathetic, you wait a quick beat. "So, what about teeth?"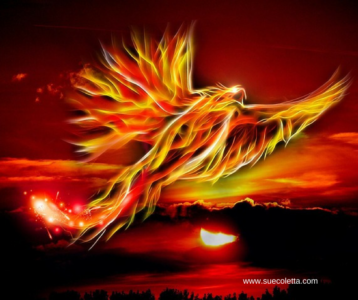 She startles. "Excuse me?"
"Y'know, the murder. Enamel reacts differently than bone."
"Gee, I … I …" Another nervous giggle escapes her lips as she swivels to face your husband, who loves it when your writer brain takes over. "Aren't you the least bit worried?" On the sly, she jabs a chin in your direction.
You catch the insinuation, and roll your lips. "Please. Don't let the innocent face fool you. He's just as bad as I am when it comes to driving aimlessly, searching for the perfect place to dump a body."
More ideas skip past the concept, premise, plot points, and milestones. "Hey, you must know the area really well." Your gaze slides to your husband, and he nods in solidarity. "A desolate area, a deserted farmhouse, a dirt trail that doesn't seem to lead anywhere, a particularly eerie swamp, maybe woodlands that no one dares to enter due to a savage attack-slash-murder that happened decades ago … do ya get what I'm sayin'?"
Silent, her jaw slacks.
Some people, eh? Figures you get stuck with the weirdo. In an attempt to clarify, you rephrase. "What I mean is, have you ever had a call from a homeowner that lived in a Buffalo Bill-style house? Y'know, something remote, or a property that exuded evil, a place where as soon as you pulled on to the long dirt driveway all your tiny body hairs stood on end."
She smacks her gloves together. "Well, I'm about done here. If you give me a minute, I'll get you a receipt."
"But–"
Your husband gives you the slow eye-close, signaling you to let her leave.
"Okay, thanks for your help."
"Hey," she hesitates, "you were kidding about killing somebody, right?"
"Not at all." With no further explanation, you turn and strut back into the house. And your poor husband is left to relay the one piece of information that separates you from a psychopath: you're a writer. Did you forget to mention that?
This scenario really happened to me. True story.
Can you relate? Care to share a funny miscommunication? Let's start the week with laughter.
Winner of Readers' Choice Award in Mystery/Thriller
When Shawnee Daniels–cat burglar extraordinaire and forensic hacker for the police–meets Mr. Mayhem in the dark, she piques his curiosity. Sadly for her, she leaves behind an item best left undiscovered. Or is it serendipity by design?
*All books in the Mayhem Series can stand alone.
Available as ebook or paperback on Amazon.
Other retailers listed on my Tirgearr Publishing page.